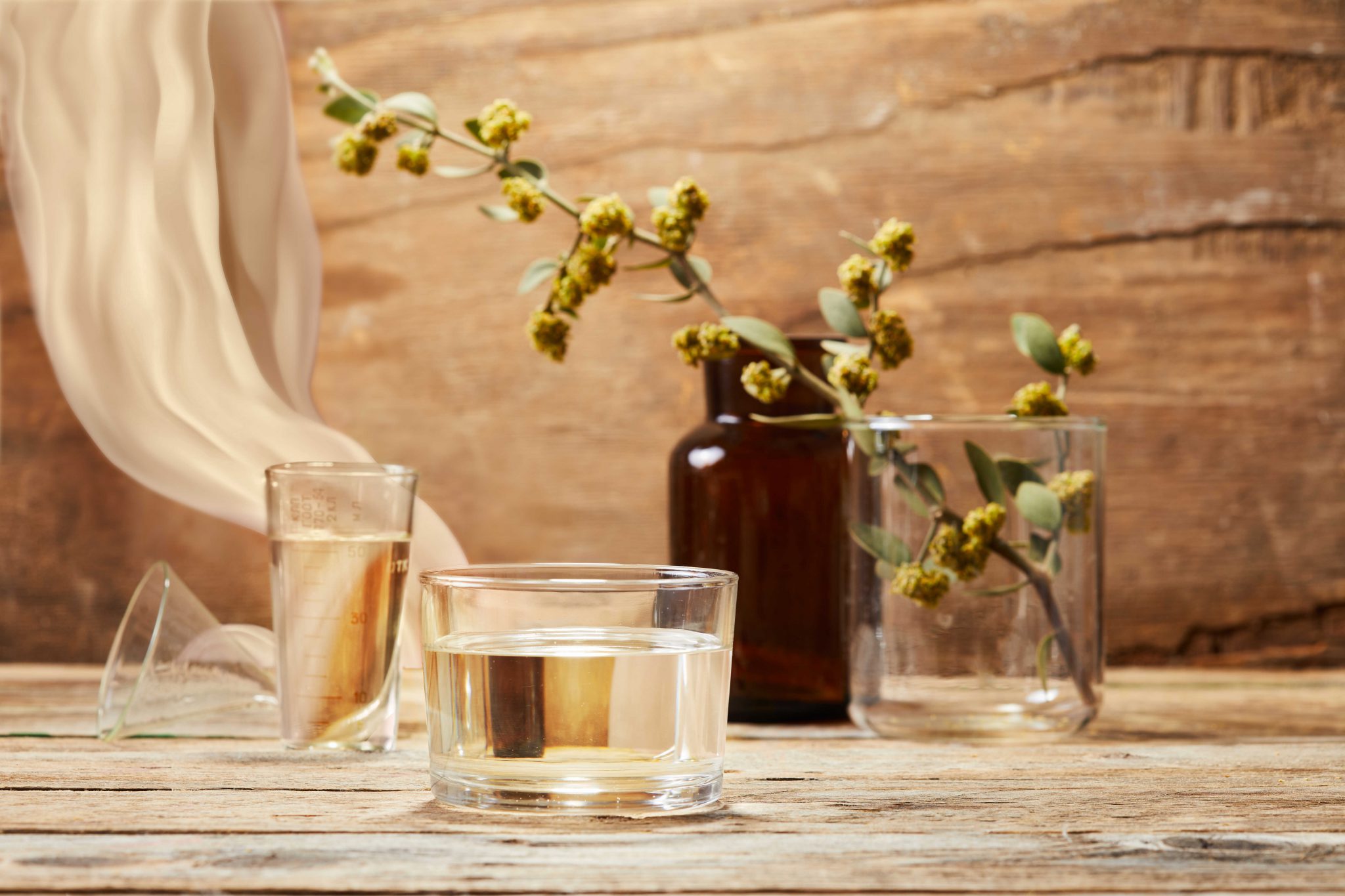 JD Lusteris™: Improves skin barrier with sensorial superiority, Proven by Science
Cosmetic manufacturers and formulators are constantly on the lookout for natural and naturally derived raw materials that will provide them with the desired effect and advanced sensory performance to meet consumers' demand for cleaner beauty.
This has inspired Jojoba Desert to develop JD Lusteris™, a multifunctional emollient with sensorial superiority, that merges the advantages of nature and advanced science.
JD Lusteris™ provides a multifunctional performance ingredient with extraordinary, light, silky, sensorial benefits as well as efficacy functions due to precise composition of short and long Jojoba chains, and is perfect for use in a variety of personal care and cosmetic applications.
JD Lusteris™ is a non-volatile, low viscosity silicone alternative, renowned for its self-replenishing hydrating characteristics. This 100% oil-free emollient provides the skin with fresh, weightless, smooth, and protective compounds ideal for maintaining an optimum hydration level.
A clinical study was performed to test the efficacy of JD Lusteris™ (comparing JD Lusteris™ formulation to reference formulation) and overall, the cream with JD Lusteris™ outperformed the reference cream in all categories:
Up to 17% Improvement in natural hydro lipid skin barrier
Up to 18% reduction in sebum secretion
Significant soothing effect
Sensorial superiority – 89% positive responses in sensorial assessment of product's properties vs. 85% for the reference cream
A perfect alternative to dimethicone
"JD Lusteris™ stands out because not only does it provide immediate and long-term soothing and moisturization, as a natural derivative of JD Jojoba Oil, this ingredient fully incorporates our values and sustainable approach," says Lee Reuveni, CEO, Jojoba Desert. "Harnessing the natural power of JD Jojoba oil, while functioning as an emollient, co-emulsifier, and humectant all in one makes JD Lusteris™ a truly superstar ingredient."
To learn more about how Jojoba Desert's JD Lusteris™ can add unmatched sensorial benefits to your skincare line, please contact Adva Ambar, Global Marketing and Brand Director, Jojoba Desert, (A.C.S.) Ltd. at adva.ambar@jojobadesert.com.
Jojoba Desert (A.C.S.) Ltd. is the world's leading Jojoba oil manufacturer and provider, based in the heart of the Israeli desert.  Leveraging over 30 years of pioneering spirit, world-class technological advances, agronomic experience and manufacturing expertise, JD provides various Jojoba products to top cosmetic brands, manufacturers, laboratories and distributors worldwide.